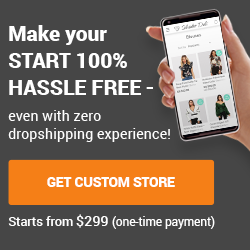 I have been experiencing with Alidropship in the world of eCommerce and I have to say, Alidropship is one of the best Aliexpress dropshipping plugin to have ever been created. It's versatile and at the same time very easy to use, you can set up a dropshipping store within just a few minutes. 
So, What's Dropshipping?
Dropping shipping is a retail fulfillment method where a store doesn't keep the products it sells in stock. Instead, when a store sells a product using the dropshipping model, it purchases the item from a third party and has it shipped directly to the customer. In this case, the third party is AliExpress, an online retail service based in China that is owned by the Alibaba Group.
What is Alidropship?
Alidropship is a dropshipping plugin that allow you to import products directly from Aliexpress and list them to your website with markup prices. When a customer purchases a product from your store, you purchase the product from Aliexpress at a lower price. The product is then shipped directly to the customer without you having to deal with inventories. You then get the markup as your profit.
To get started, you need to purchase the Alidropship plugin, set up your store and import products from Aliexpress. However, if you are new to dropshipping or you have no time to set up your own store, you can purchase a ready-made Alidropship customized website. 
It comes with all features needed to run a successful online dropshipping. Specifically created for both beginners and experienced dropshippers. It's a user friendly tool.
Unlike Aliexpress Affiliate program where registration with Aliexpress Affiliate Program is required with Alidropship, no registration is needed, you just need to purchase the plugin license and you can get started anytime.
With it's help, you can connect your online store to AliExpress and;
Import AliExpress products to your store in one click.

Edit images with the inbuilt image editor that comes with the plugin.

Automate core business management operations (orders fulfilment, package tracking, products' pricing, etc.)

Manage and track your store operations from one convenient dashboard.

Select between alidropship and alidropwoo for woocommerce.

Import reviews directly from AliExpress.
AliDropship Plugin Installation and Setup
After you have successfully downloaded and installed the alidropship plugin, you need to activate your license. Go to the Alidropship Main Menu, Click on license and enter your personal license key to activate the plugin.

After the successful activation, you will get access to all Plugin sections and can check your main Dashboard. Here you will find information about your recent orders, traffic stats and other in-store activities. Set up all other information needed on setting like shipping, notifications etc.
You can use direct import from Aliexpress to search and import specific products from Aliexpress. The other way is to use search and import products to bulk find and import products from specific categories.
In addition, you can also add a Google chrome Alidropship extension that allow you to import and edit specific products directly from AliExpress. The imported products will appear on your site instantly with all variations, images, description, stock information and pricing details.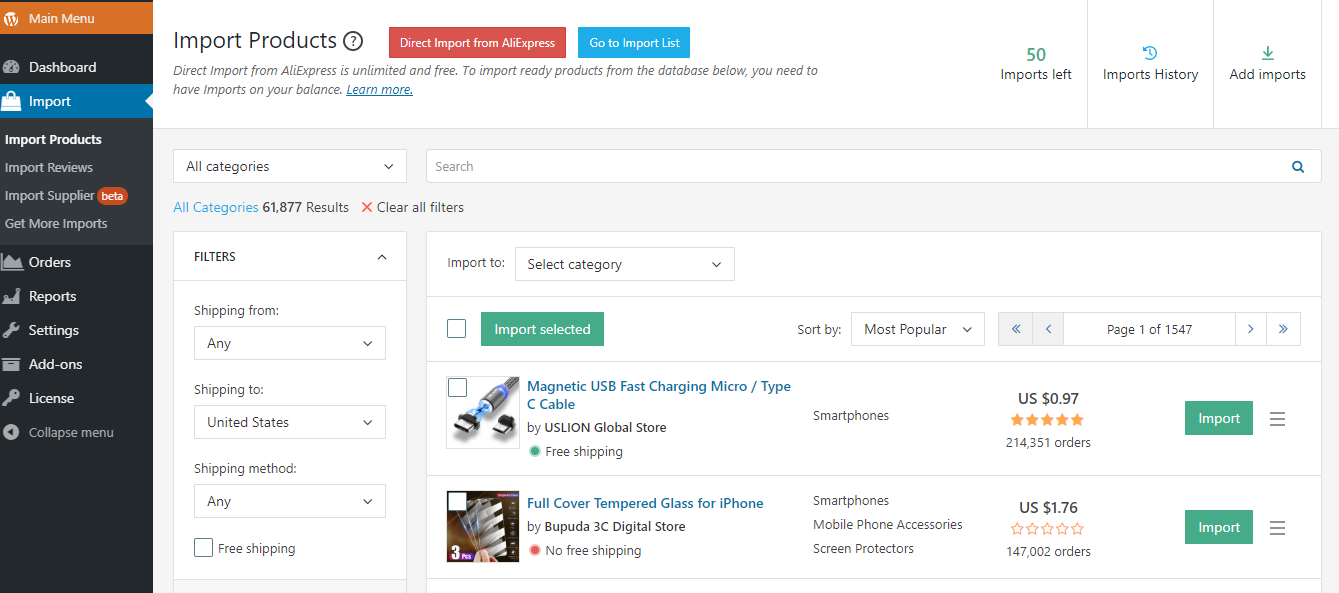 Once your have imported all products you need to your store. The next step is to add customer reviews. You can bulk import products reviews from AliExpress for all products at once or import reviews per product on product pages. 
Once you are done with setting up your website, it time to start marketing your site. Alidropship is SEO friendly. So, what you only need is to come up with nice Seo titles, descriptions in the SEO section of the plugin.  The site will then rank on it's own on search engines over a certain period time.
For social marketing, Social Rabbit Plugin works great by posting your website products on social networks on autopilot. You can purchase it on their official website or simply buy the ultimate package, which comes with FREE Social Rabbit Plugin as part of the package.
How Much Money Can you Make with Alidropship
To be frank, how much money you make depends on your efforts and marketing skills, if you are able to do serious marketing, you can make some good money. If you decide to rely on search engines there is also potential but your website will need time for it to rank.
You can also turn to Google or Facebook advertising, it really doesn't matter whatever way you choose to market your website, there is always potential. I have several websites all using alidropship and now earning some monthly cash without me having to do anything. Most of them rank well in search engine. Now the best thing for you is to get the Alidropship plugin and get started immediately.