Video content is becoming increasingly popular in today's digital age. Whether you are a content creator, marketer, or business owner, having the ability to create stunning videos is essential for capturing your audience's attention. In this article, we will explore how to make stunning videos using the InVideo AI platform.
What is InVideo AI?
InVideo AI is a powerful video editing platform that harnesses the power of artificial intelligence to simplify the video creation process. With its intuitive interface and advanced features, InVideo AI allow users to create professional-looking videos in a matter of minutes.
Getting Started
To begin creating your stunning video with InVideo AI, you first need to sign up for free account on their website. Once you have registered, you can access the platform and start exploring its various features.
Creating a Video
Once you signup on their website, click on create AI video, you will be taken to a page where you can choose the type of video you want to create.
Choose among Youtube Shorts, Youtube Explainer, Recent Events Video or Script to Video option. For Youtube Explainer, you also have the option to select how many minutes you want your video to be.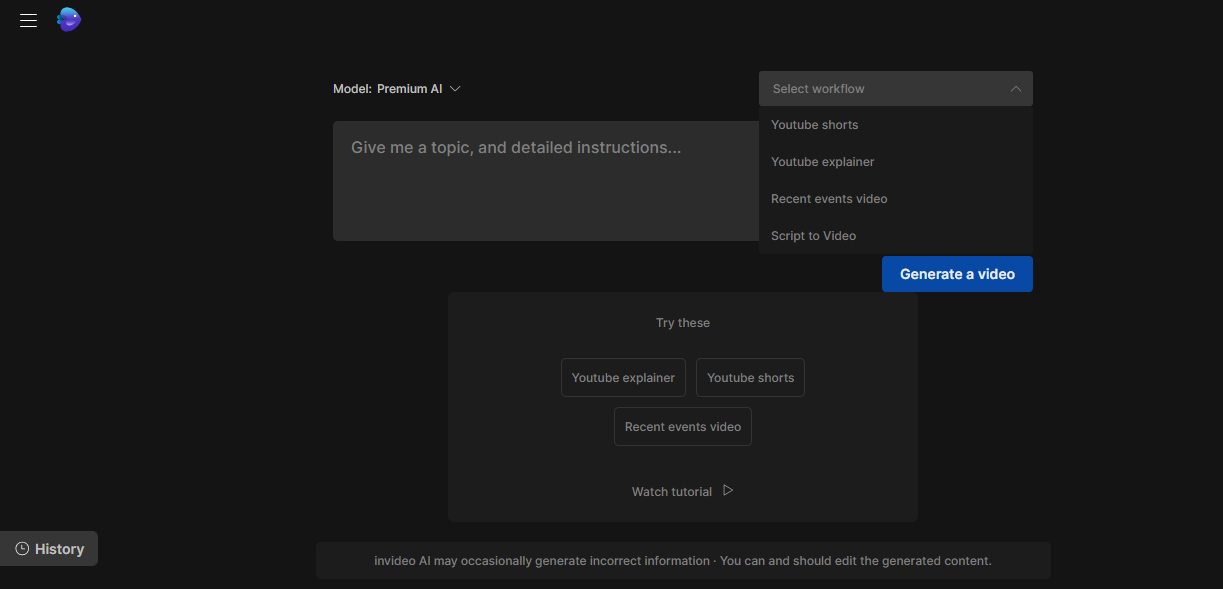 The next step is to write down your prompt for the video you want to create. Remember to include all important details in order to create a comprehensive or detailed video as you need.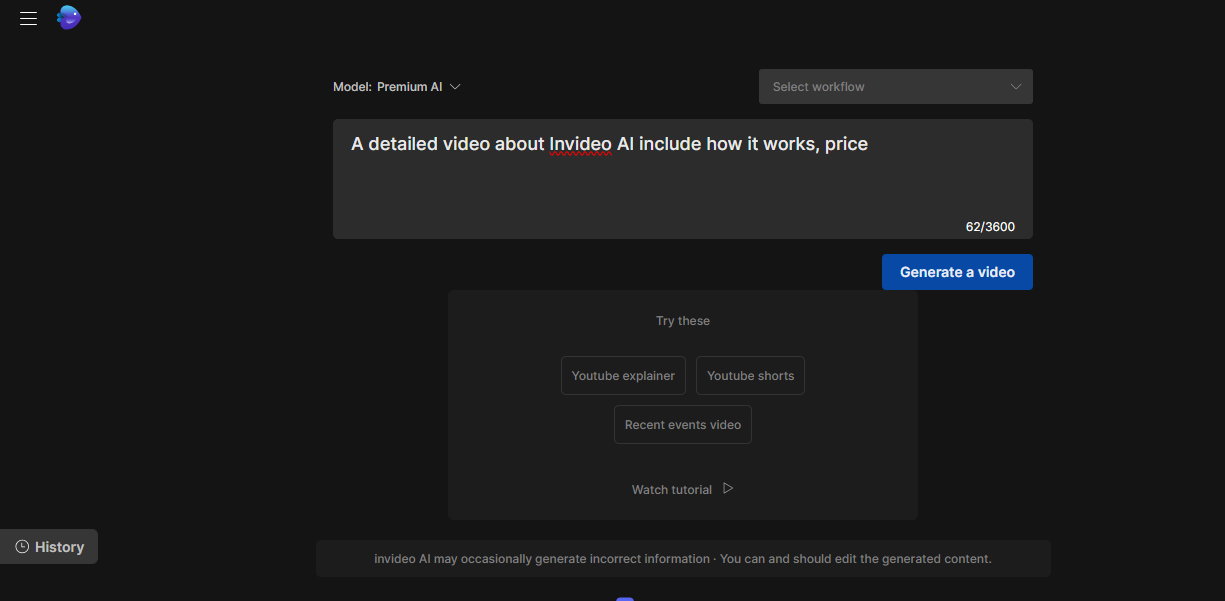 Once you are done writing down your prompt, click on generate a video, the next step is to review your video details to make sure everything is as you want, including the mood of the video. The video is then generated within a few minutes.
Customizing Your Video
It takes a few minutes to generate the video. InVideo AI provides a user-friendly interface that allows you to add and edit various elements of your video, such as text and images.
If you want to change any image, InVideo AI do allow you to upload your own images or choose from their extensive library of stock images. You can add more images to your video to enhance the visual appeal and reinforce your message.
Adding Music and Voiceovers
Music and voiceovers can greatly enhance the overall impact of your video. InVideo AI provides a vast collection of royalty-free music tracks, which are added automatically during the video creation process. However, you can always change the music by generating a command.  Write down the command and click on generate.  Volume, voice over, slowing the pace of the video are changed via command option.
To edit the media or the script, simply click on the edit, it will take you to a page where you can choose to edit the media or script.
Finalizing and Exporting Your Video
Once you have customized your video to your satisfaction, it's time to finalize and export it. InVideo AI offers various export options, allowing you to save your video in different formats and resolutions.
Before exporting, make sure to preview your video to ensure that everything is in place and flows smoothly. You can also make any last-minute adjustments if needed.
Conclusion
Creating stunning videos has never been easier with the help of InVideo AI. By utilizing its powerful features and intuitive interface, you can bring your video ideas to life in a matter of minutes. Whether you are a beginner or an experienced video creator, InVideo AI is a valuable tool that can take your video content to the next level.