How to Make Money With Aliexpress Affiliate Program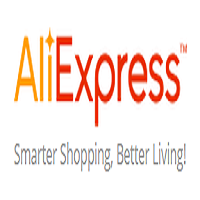 Aliexpress is a sister company of Alibaba, one of the largest retailer company founded back in 1999, based in China and estimated to be worth somewhere in between $150 billion to $200 billion. The difference between the two companies is that, Alibaba deals with wholesale or customer looking for manufacturers while Aliexpress is a retail website where customers looking for single item can purchase.
Aliexpress affiliate program started back in 2013. However, during this time all their transcation were being held by Commission Junction until late last year when they decided to start their own affiliate program.
Joining Aliexpress Affiliate Program
Aliexpress affiliate program is open to all members from all over the world. There is no pre-requirement needed and everyone can register on their site. However, you are required to have a bank account since bank transfer is the only mode of payment available for affiliates.
How Much Money Do You Get Paid as Commission?
The total commission you earn per item depends on the kind of products you choose to promote. Sellers are responsible for deciding if they want to participate in the affiliate program as well as setting their own affiliate commission percentages. However, affiliate commissions usually ranges in between 3.5% – 50% depending on the product you choose to promote.
How Do You Get Paid?
All payments are done via a bank transfer. You need to have accumulated atleast $16 before you can request for a withdrawal. Payments are done every month for all completed order. A completed order means the buyer is satisfied with the purchase and releases payment to the seller within 60 days from original purchase date.
How Aliexpress Payment System Works
When you buy something from Aliexpress, you are the one who decides the best shipping option to use, depending on how fast you want the item.  You can choose either DHL, Fedex, China or Hong Kong Post Mail, among others. Incase you choose shipping option like DHL, the waiting time is usually within 4-7 days. For the post mail, it can take in between 15-60 days, depending on which part of the world you are coming from. Most sellers offer free shipping via China Mail or Hongkong Mail.
If your item is shipped through post mail, you are given up to 60 days. These 60 days is to give you enough time to receive your goods and to file a complaint with Aliexpress, incase there was a problem with your order.
However, you do not have to wait until the 60 days are over,  if you are satisfied with what you have received, you can confirm receiving the goods anytime. Once you have confirmed, the system automatically officially closes the the transcation and the seller payment is released. The affiliate who had promoted this item also get paid once the transcation has been closed.
Aliexpress payment system does not work  in a similar way like Amazon, where you get paid your commission every month. In Aliexpress, the transcation has to be closed before you can get paid and sometimes, it can even take longer especially if there was a problem with order.  This seems to be the major problem with most affiliate – not understanding how Aliexpress payment system works.
Conclusion
Aliexpress offers a good alternative for affiliates to earn some extra income online promoting their products. However, most affiliates do not seem to fully understand how Aliexpress works, especially when it comes to payments and are complaining of payment delays.
If you are thinking of joining this program, I suggest you first read their terms of use to understand what is required from you and how the program works. Other than this, this seems like a very promising program for affiliates to earn some extra income online.  Interested in joining this program, visit the official affiliate Aliexpress homepage and sign up for affiliate account through the link found at the bottom of the page or check out the Aliplugin to help you set up your site automatically.
NB. Aliexpress recently changed its commission structure to a fixed 8% on all products/categories participating in the affiliate program.