I had always wanted to shift my marketing focus from relying on search engine traffic to social networks traffic. So, when I came across the Mass Planner application, I was glad I found something that could help me achieve my goals but I wasn't sure how well it performs. Mass Planner is a social marketing application that allow you to automate your social marketing in all social networks. You can read more about how the application works on this page.
As you can see from the Mass Planner emails below, I created my first account of Mass Planner on April 22nd and I officially subscribed on 27th after the 5 days trial period. I chose the 6 months subscription, which cost $44.95 per 6 months. The monthly subscription is $9.95.
I was particularly looking forward to promote one of my latest dropshipping ecommerce website that I set up early March this year.  I had created it's Instagram account just 5 days before I subcribed to Mass Planner. To be frank, I was not expecting any sale from the site since it was very new and I was just starting on Instagram.
However, things turned out to be very good and within the first day of using the Mass Planner, I had 3 sales from a single customer amounting to $81.50.  I am not quite sure if this first sale came from the few Instagram followers I had before I subcribed to Mass Planner or the few I just gained within that day of using the Mass Planner. Anyway, I was just too excited that it really did not matter where the sales came from. What really mattered was the social marketing through Instagram was now starting to give some immediate results.
Moving forward,  after 6 more days, I made another sale of a single item.  By this time, I had gained around 500 targeted followers. Mass Planner allows you to target followers based on the keyword or followers from certain social networks account or countries. I had picked up a few popular Instagram accounts that were dealing with the same kind of products I was promoting. This enabled me to get followers who were interested in what I was promoting . I think this is one main reason why I managed to make sales within just a few days.
My journey with the Mass Planner did not stop there and on the following day, which was on April 29th, I made 2 other sale from a single customer. On 3rd May, I also made another sale. I continued to make sale every after a few days and my last one was on 11th June, just two days ago.
I use Paypal Express for all my checkout process since I find it much more convenient than the Standard Paypal. As you can see from the Paypal screens shots, the first sale was made exactly on 22nd April, the same day I created a Mass Planner account.  The last one was on June 11th.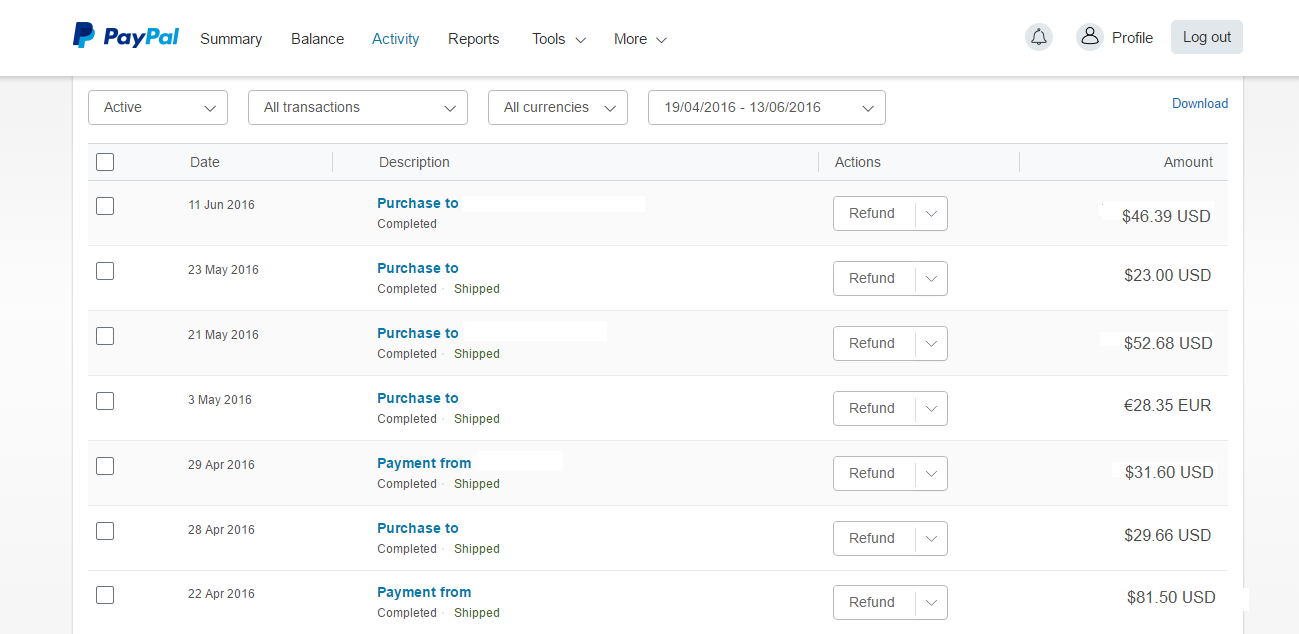 I have not made alot of money but so far, I am happy with progress, especially considering the website I am promoting was set up early March this year. I bought the domain name on February 27th, used a premium theme and the free Woocommerce ecommerce plugin to set it up.  Created an Instagram account mid of April and a Mass Planner account on 22nd of April.
So far, my total sale from the website is $290.63 (see the screen shot below).  However, one good thing is most of customers buying from my site are buying more than one item at time. I am hoping as times goes by, I will be able to make more sales. My target is to make atleast $50 – $100 per day.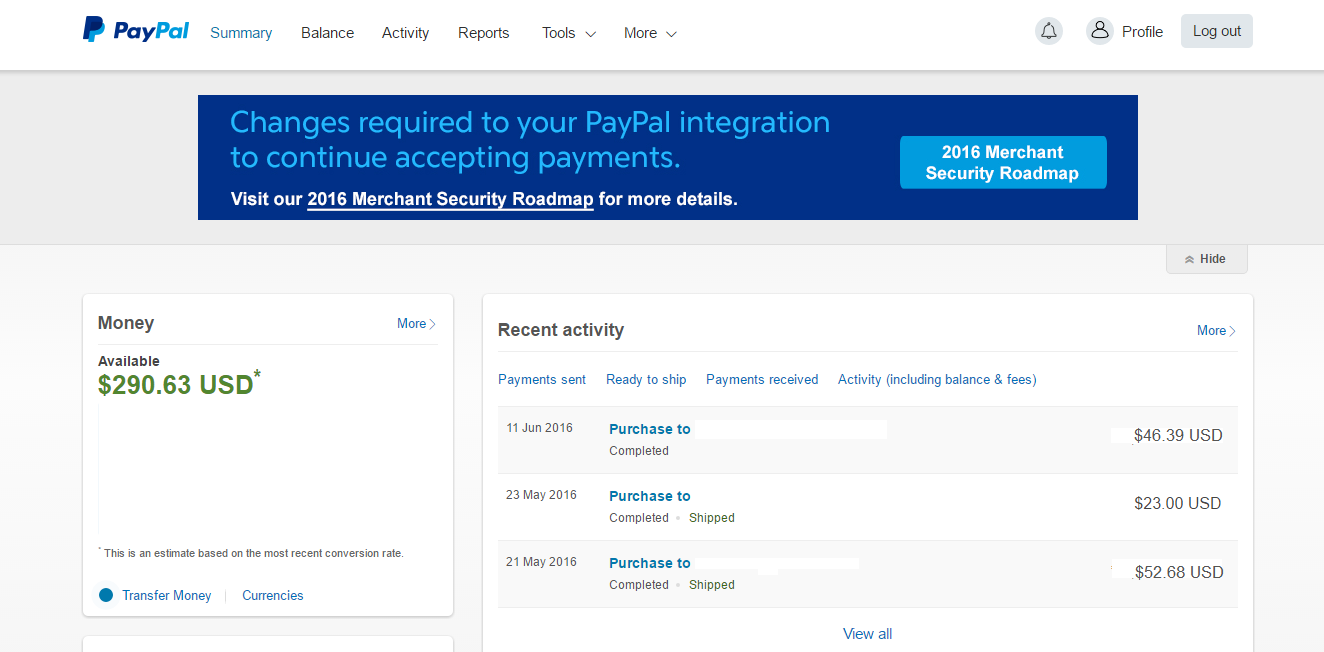 I still do not have many followers as I do not follow alot of people since my account is still very new but I am hoping with the help of Mass Planner, my followers will increase over time. So far, I am so glad I found the Mass Planner application.
In addition, I am also using it to market my Aliexpress affiliate websites and I have made a few sales. My Aliexpress affiliate websites still do rely on search engine for most of their traffic but I am hoping I will be able to shift to social marketing in the near future.
Conclusion
If you have not been using social networks for promotion of your website, brand or your products, I would highly recommend you to get started.  You do not even need to spend any money, you can always opt for doing it manually. For those who would like to automate the whole process of social marketing, I highly recommend Mass Planner application. It's a perfect tool for this kind of job and once you get your hands on it, you will never want anything else for social marketing.
Mass Planner comes with a 5 days trial. You can always test it and decide if you want to continue using it or not. As for me, I cannot imagine doing any kind of social marketing without this great tool. It is a time saver, one of the best social marketing tools out there and worth every penny I spent on it. If you are interested in learning more about how the tool works, you can read my previous article here or head over to the official Mass Planner website for details.
Note: Mass Planner discontinued their services early 2017.