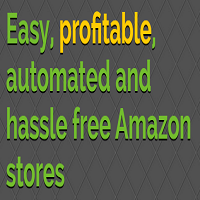 One of the best way to make money online is by joining Amazon Associate to become an Amazon affiliate.
However, while it is usually very easy to join the Amazon Associate program since you only need a running website to get approved, the other problem that most people face especially beginners is how to set up an Amazon affilite website or store.
Setting up an Amazon affiliate website or store is usually not easy and may take you alot of time, unless you are just going to display some products links within your blog's content.