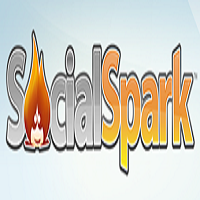 Social Spark is a blog marketing platform that connects bloggers with advertisers looking to pay for sponsored posts. Unlike other marketing blogging platforms that accept any kind of blog, Social Spark only accepts high quality blogs that meets their standard and all blogs are manually reviewed before they can be added into Social Spark system.
How to Get Started with Social Spark
You sign up and create your personal profile, set your price. For example: 5000 points is equivalent to $50. This means you will get paid $50 for every sponsored post published on your blog. However, you can always negotiate the price with an advertiser. Social Spark also do set their own recommended prices based on your blog traffic status after reviewing it.